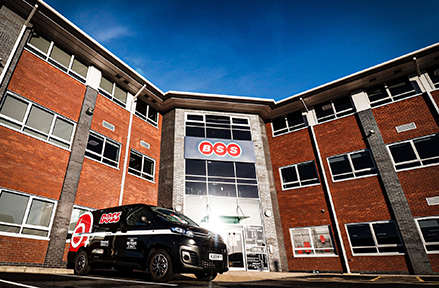 BBS Virtual Business Update
Filming for the BBS Virtual Business Update at BSS HQ, Boss Court, Leicester
TAGS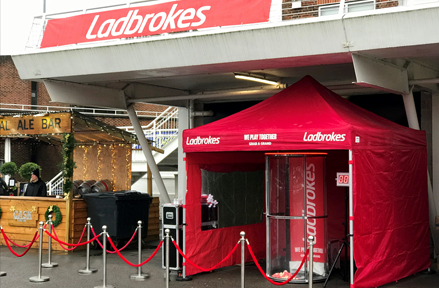 Ladbrokes Experiential Event
Ladbrokes Experiential Event, Kempton Racecourse, Surrey
TAGS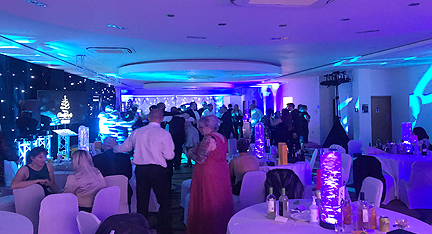 Travis Perkins Managed Services Awards
Northamptonshire County Cricket Club
TAGS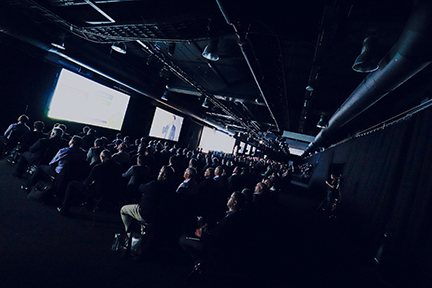 Travis Perkins Group Conference
Chelsea Football Club, Stamford Bridge
TAGS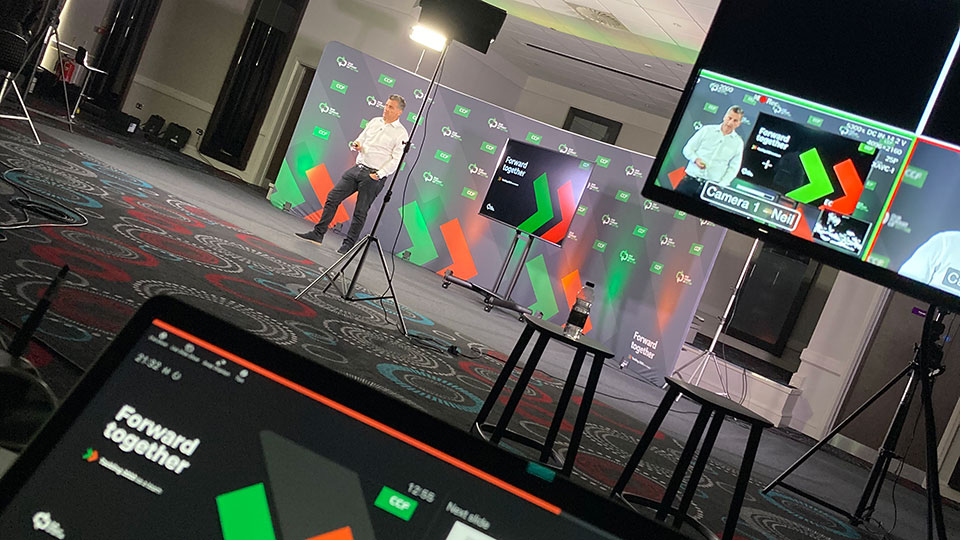 CCF Forward Together
Hybrid event for CCF. All speakers were recorded in a 'Covid safe' environment. The videos were edited and supplied back to the client for distribution.
TAGS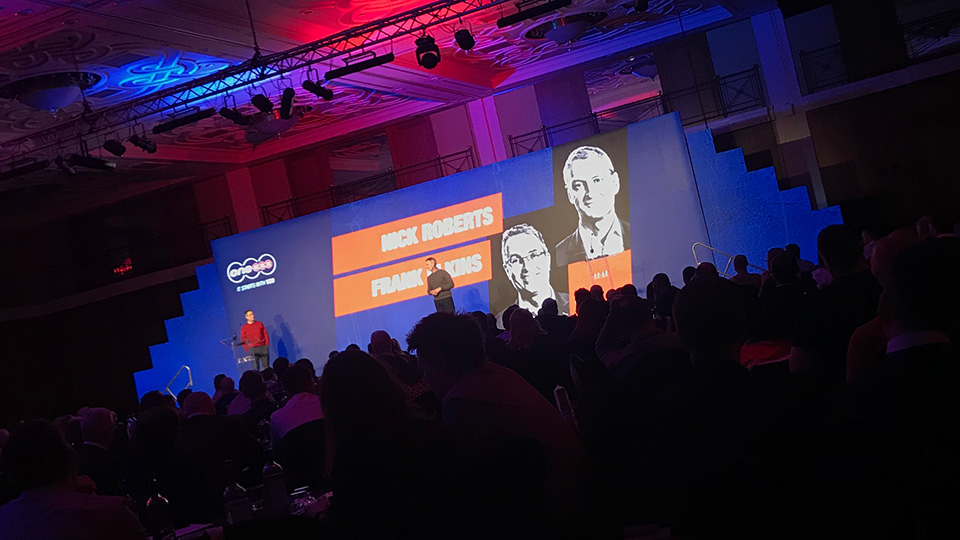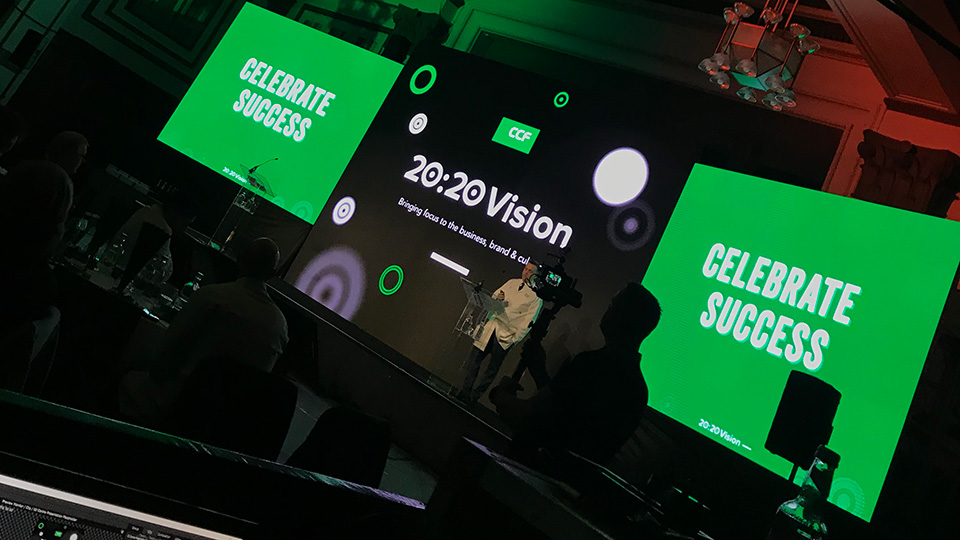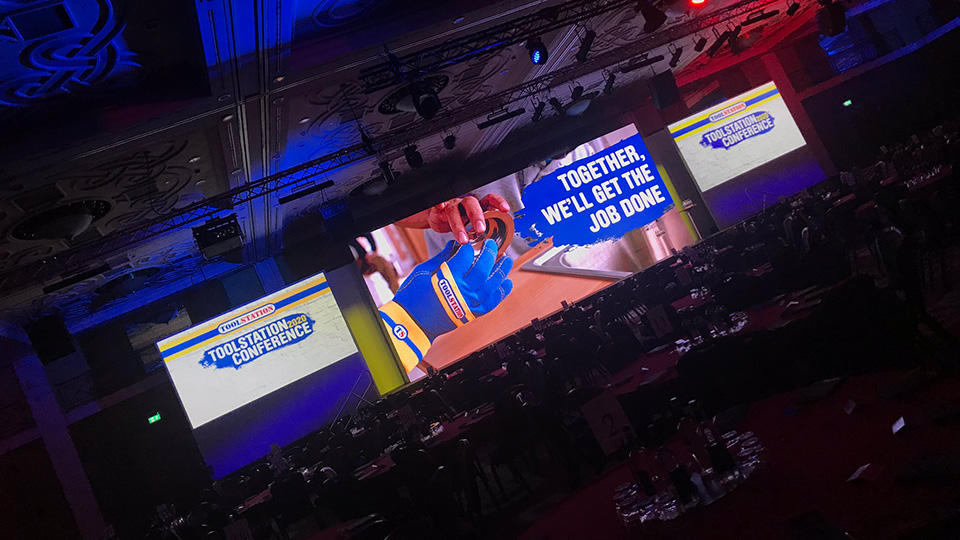 Toolstation Conference 2020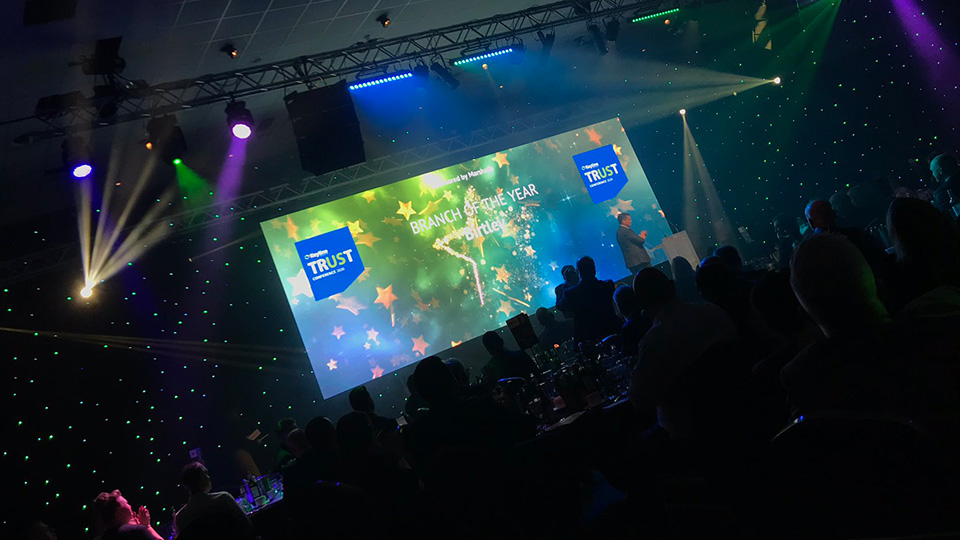 Keyline Conference 2020
Telford International Centre
TAGS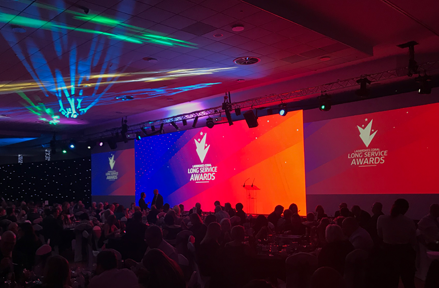 Ladbrokes Long Service Awards 2019
Stadium MK, Milton Keynes
TAGS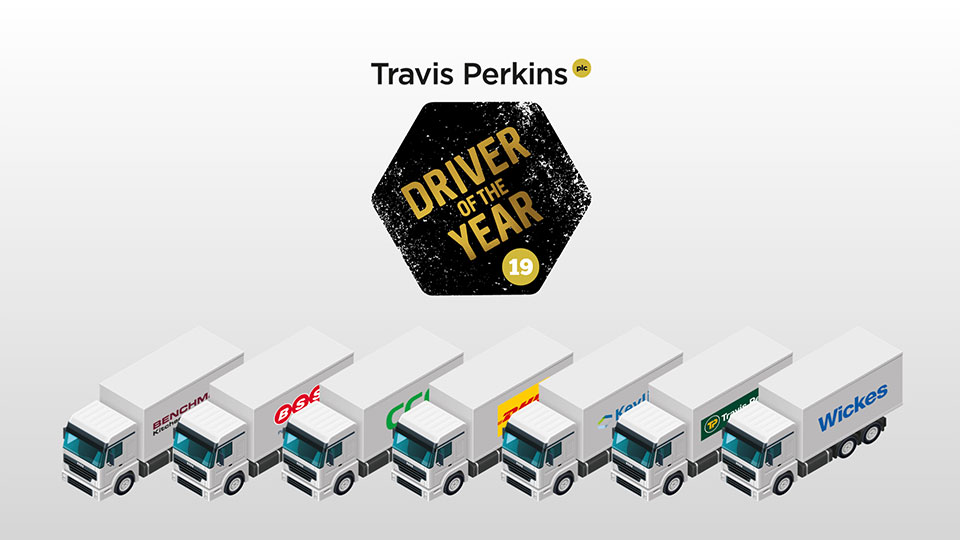 Travis Perkins Group Driver of the Year 2019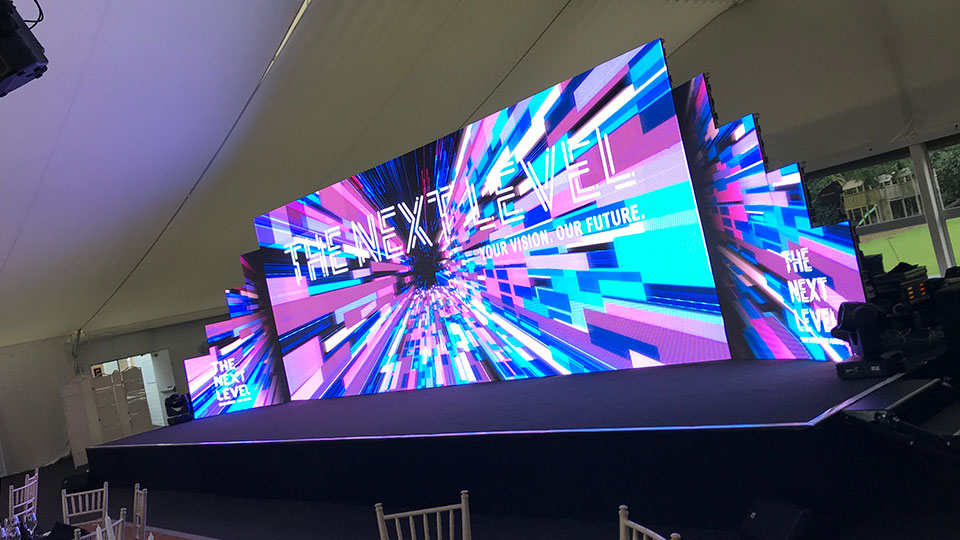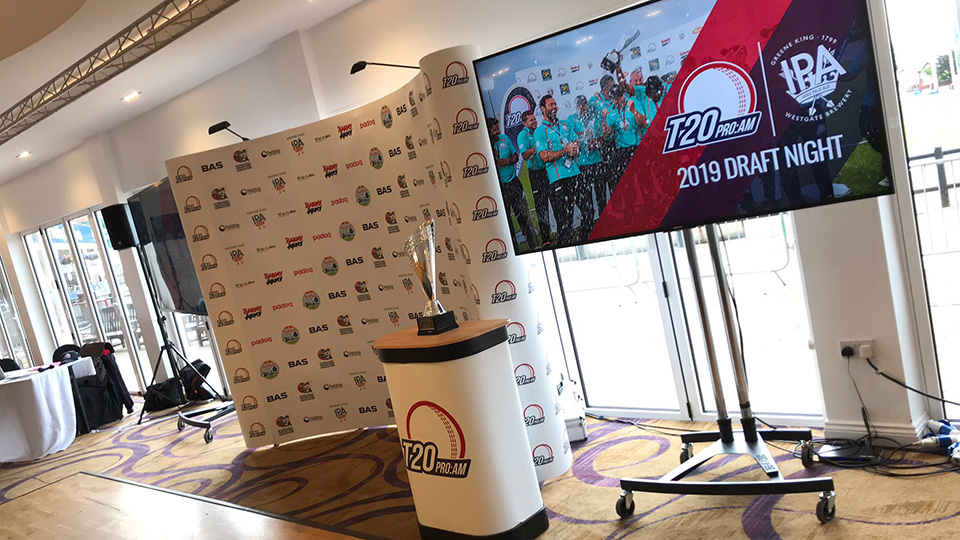 T20 ProAm Draft Night 2019
Northamptonshire County Cricket Club
TAGS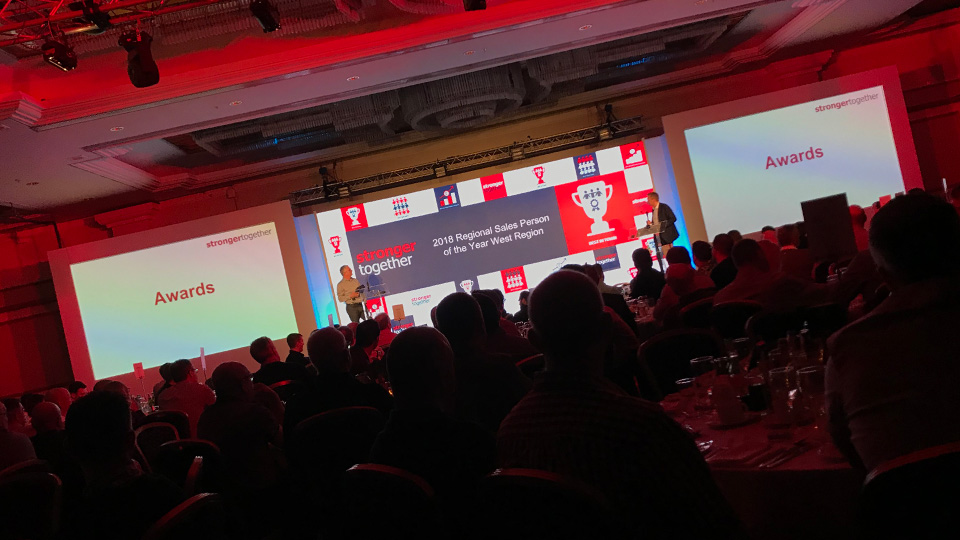 Travis Perkins P&H Conference 2019
Travis Perkins P&H Stronger Together Conference, Exhibition and Awards in 3 UK locations: Brighton; Birmingham and Blackpool
TAGS
Bradfords Interactive 2019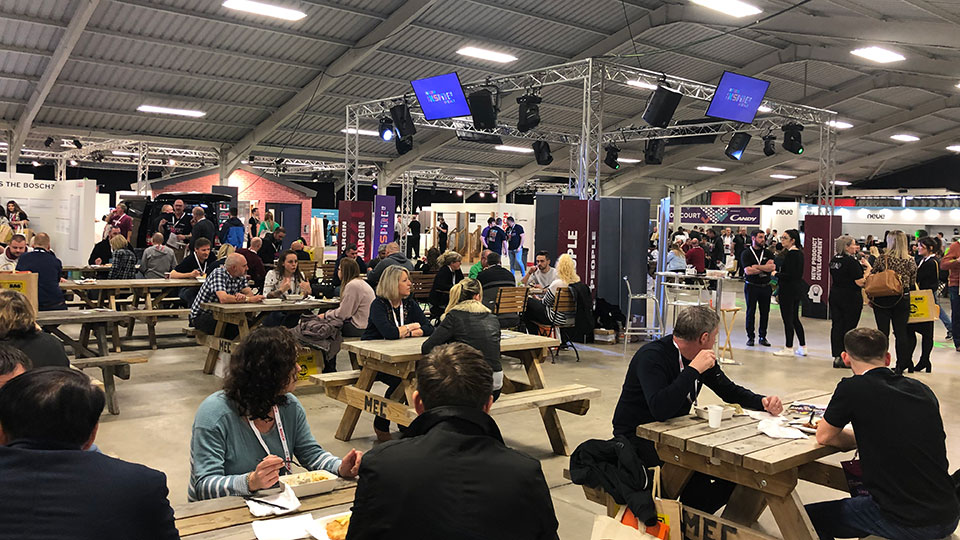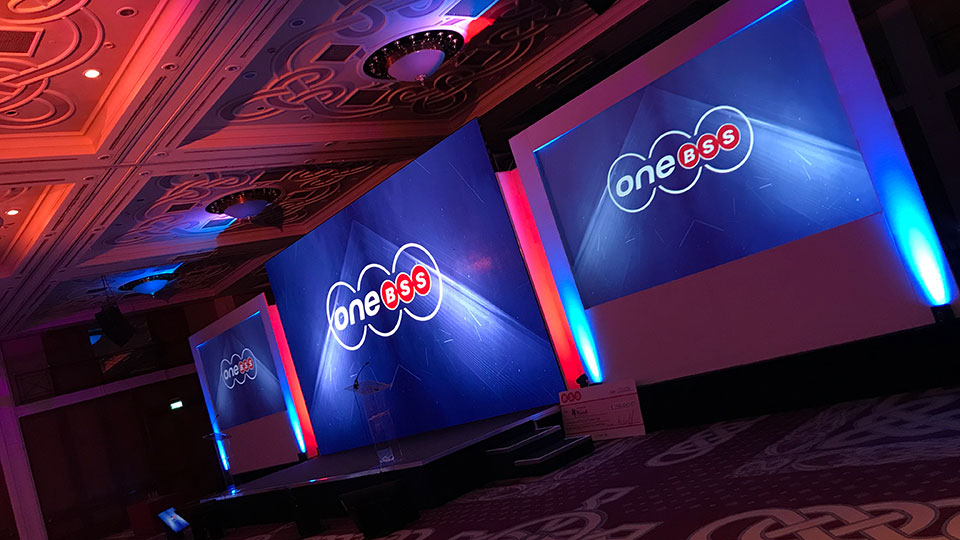 BSS One BSS 2019
Annaul BSS Conference & Exhibiton at the Celtic Manor. We used a mix of video wall & projection.
TAGS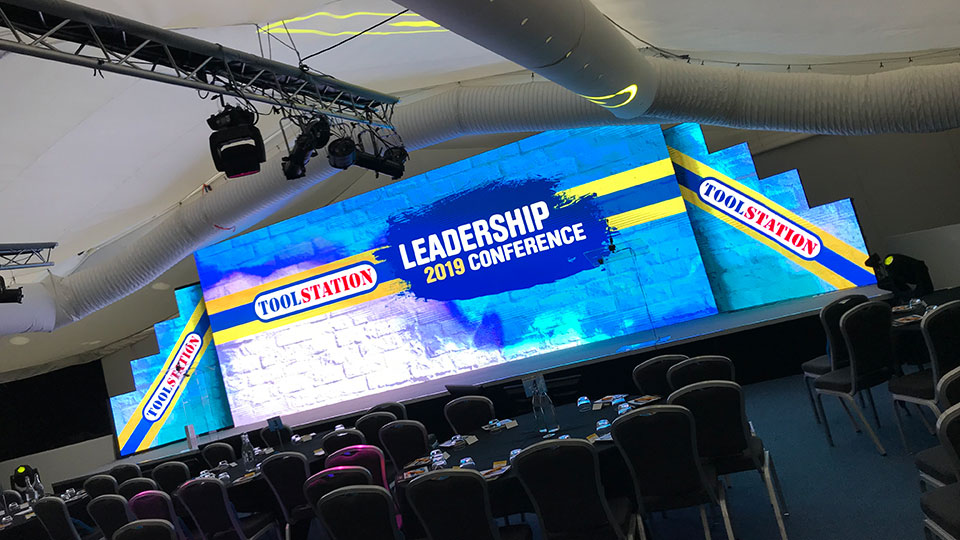 Toolstation Leadership Conference 2019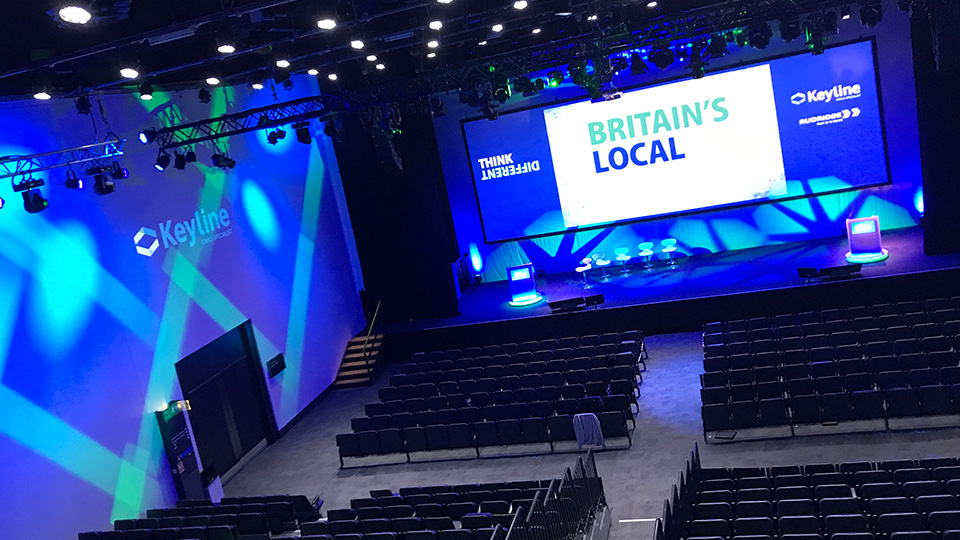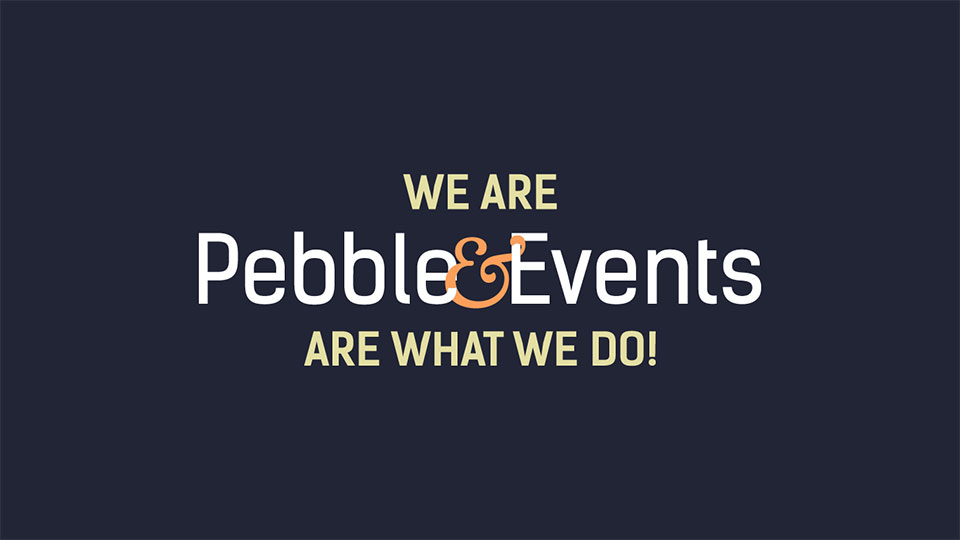 NTT DATA Town Hall Event 2018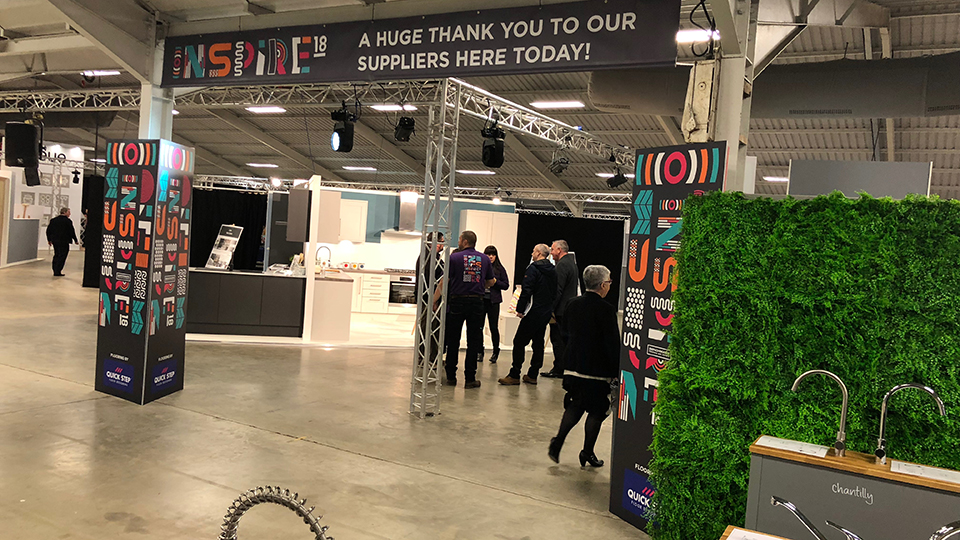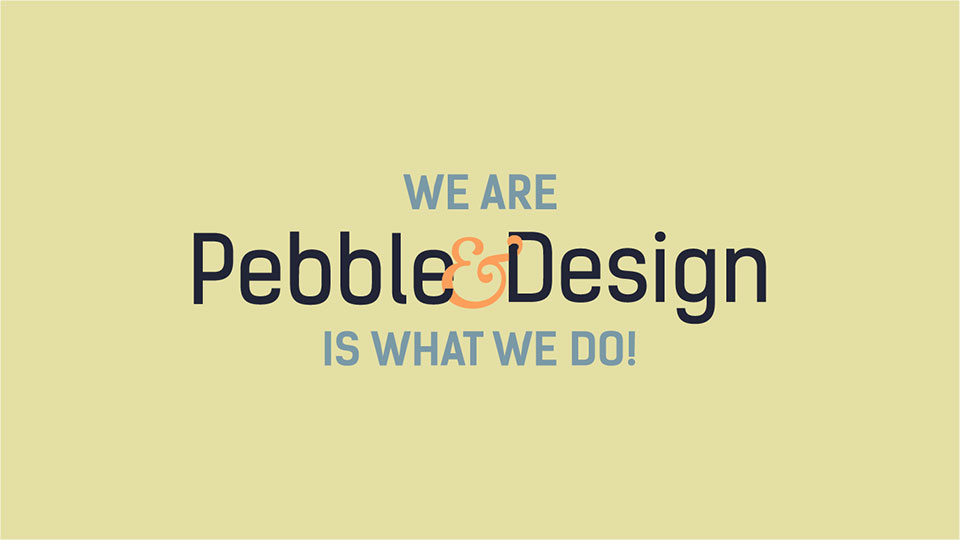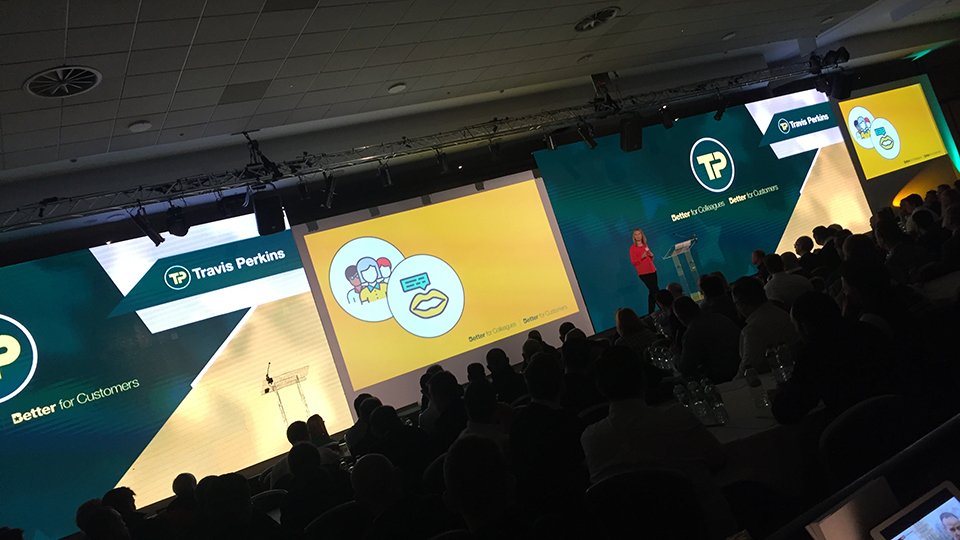 Travis Perkins Tool Hire Conference 2018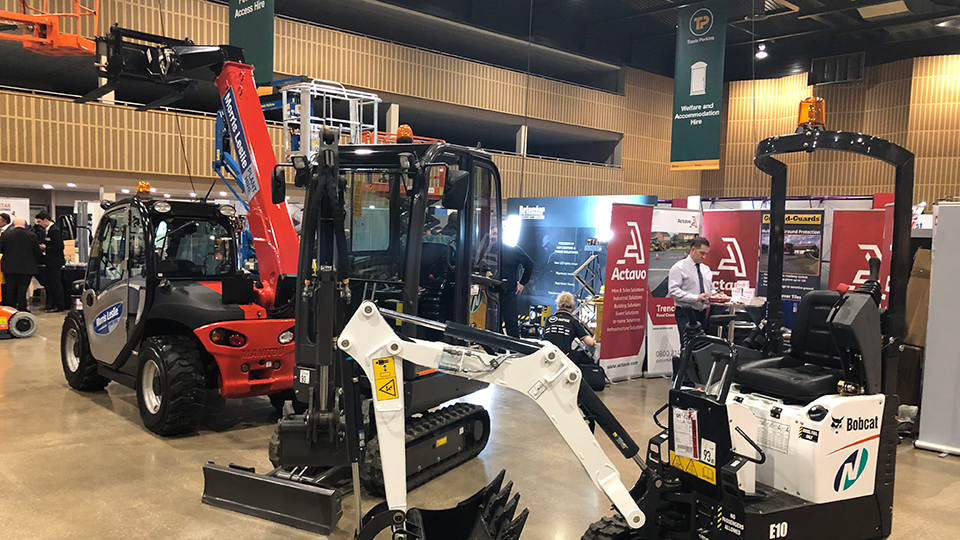 Travis Perkins Tool Hire Exhibition 2018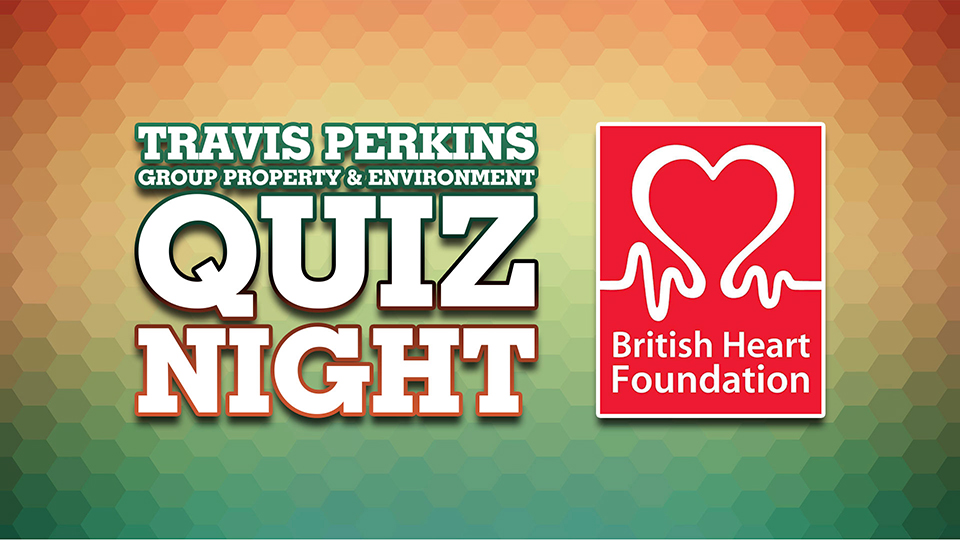 Travis Perkins Group Property and Environment Quiz 2018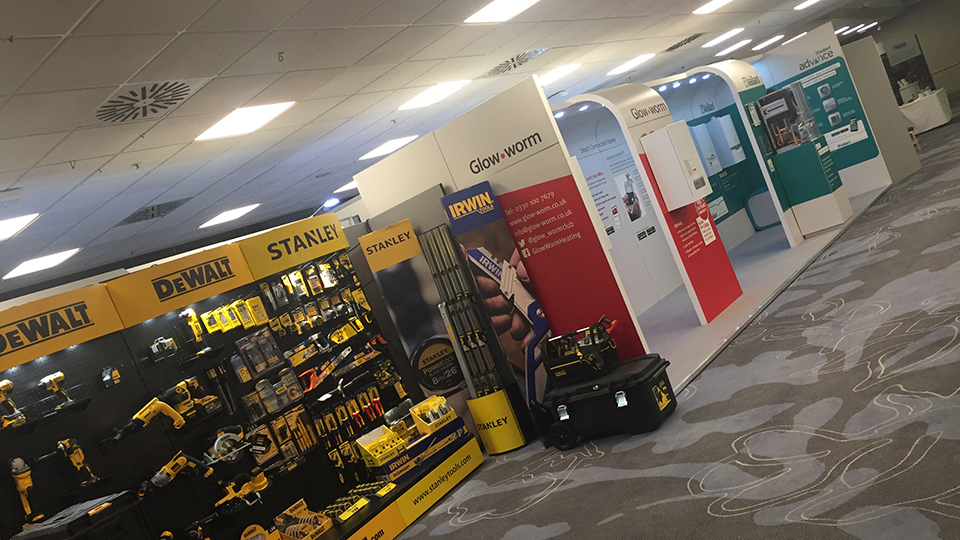 CPS and PTS Conferences and Awards 2018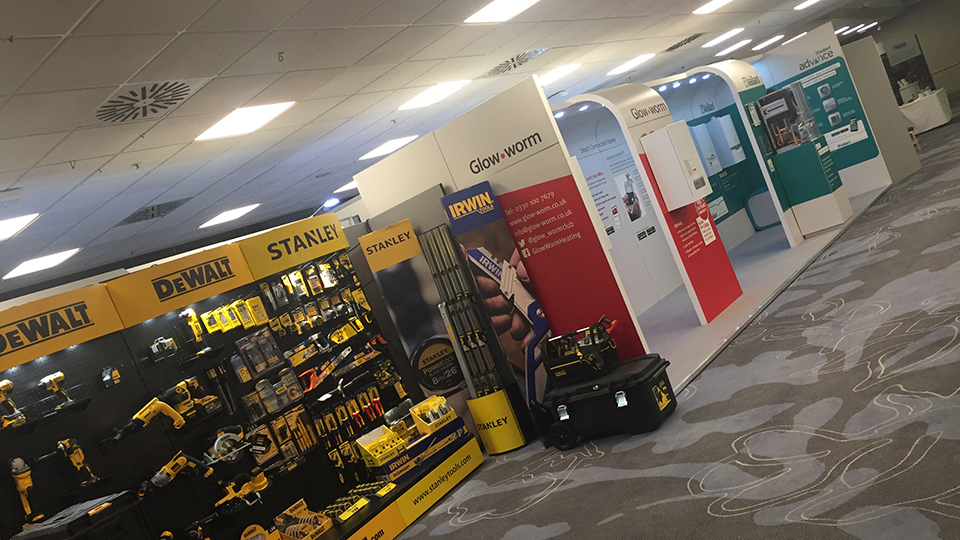 CPS and PTS Exhibitions 2018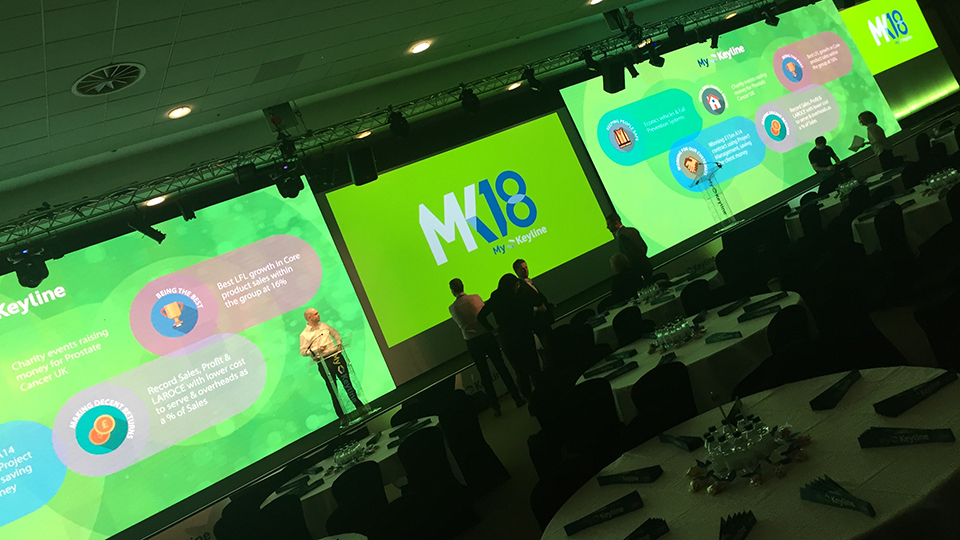 Keyline Conference and Awards 2018
A conference and award show for 250 of Keylines colleagues at Double Tree Hilton, The Stadium MK, Milton Keynes
TAGS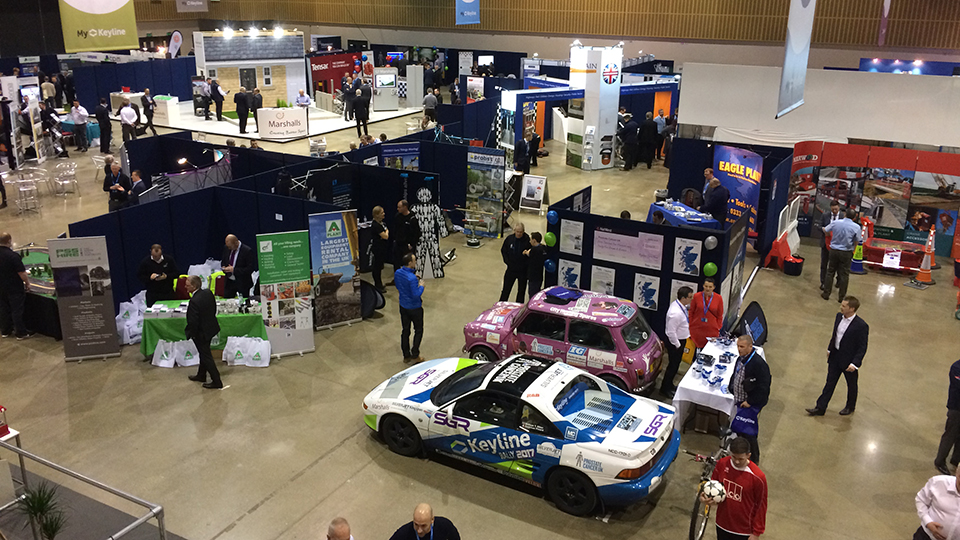 Keyline Exhibition 2018
An exhibition for over 50 civils and drainage suppliers. Stadium MK, Milton Keynes
TAGS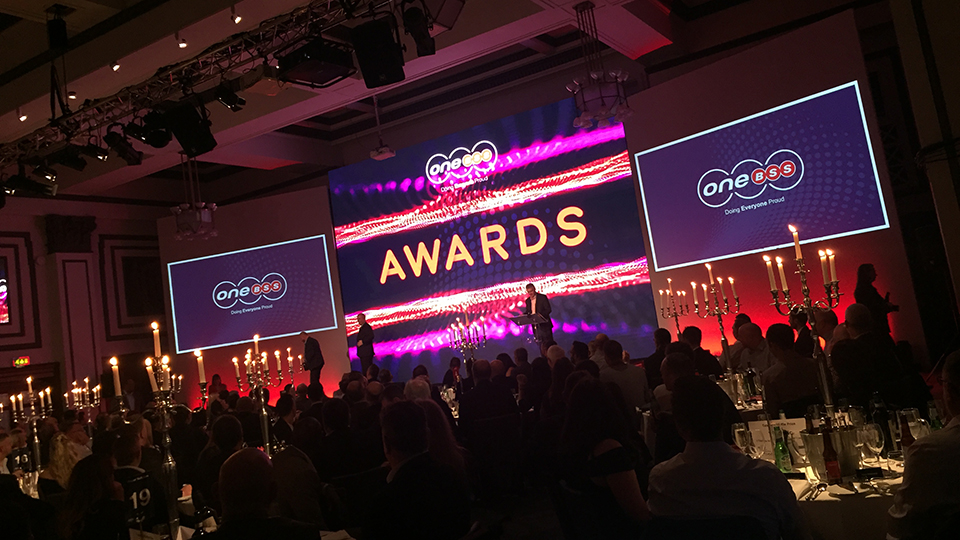 BSS Conference and Awards 2018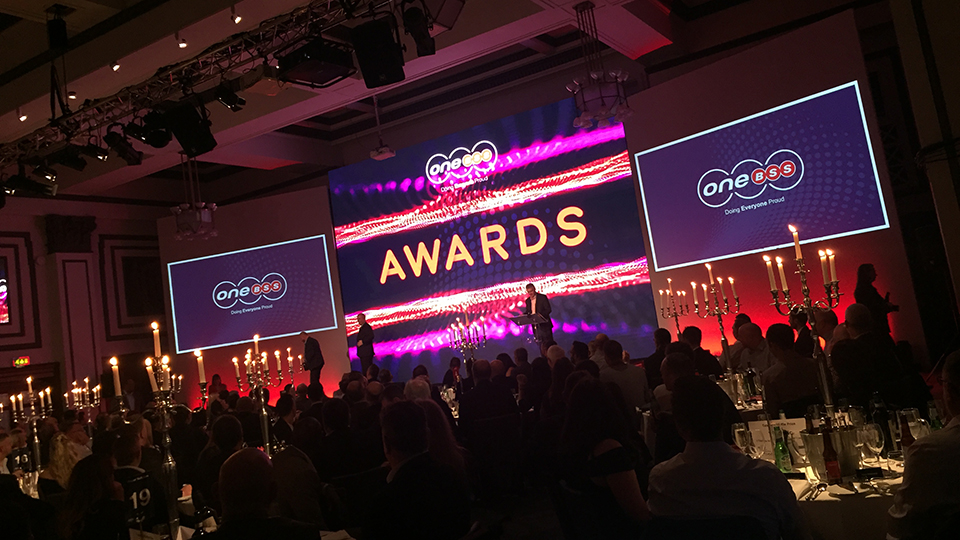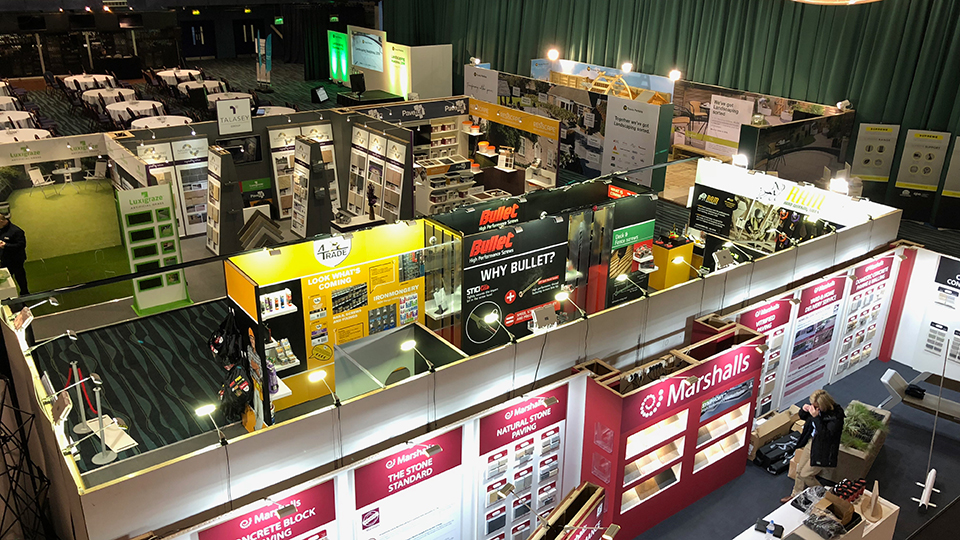 Travis Perkins Landscaping Roadshow 2018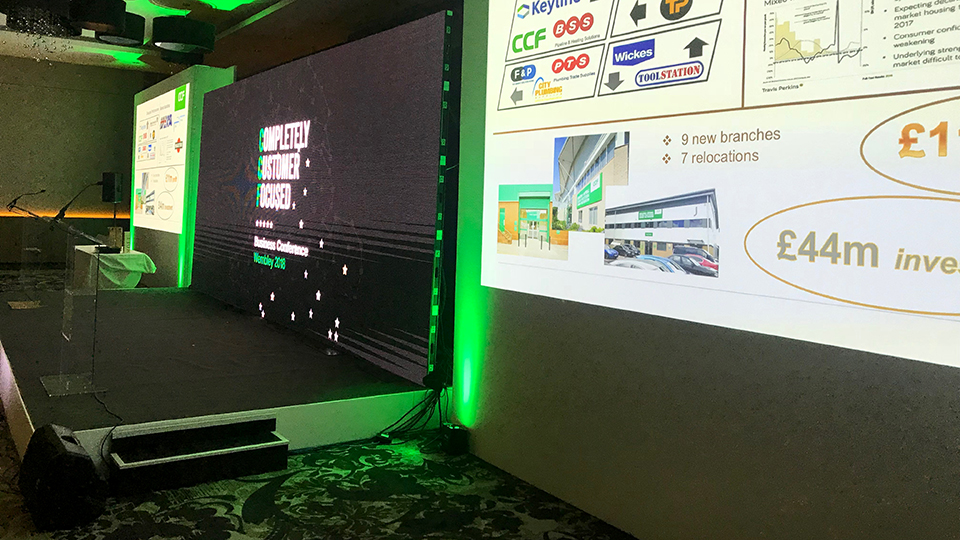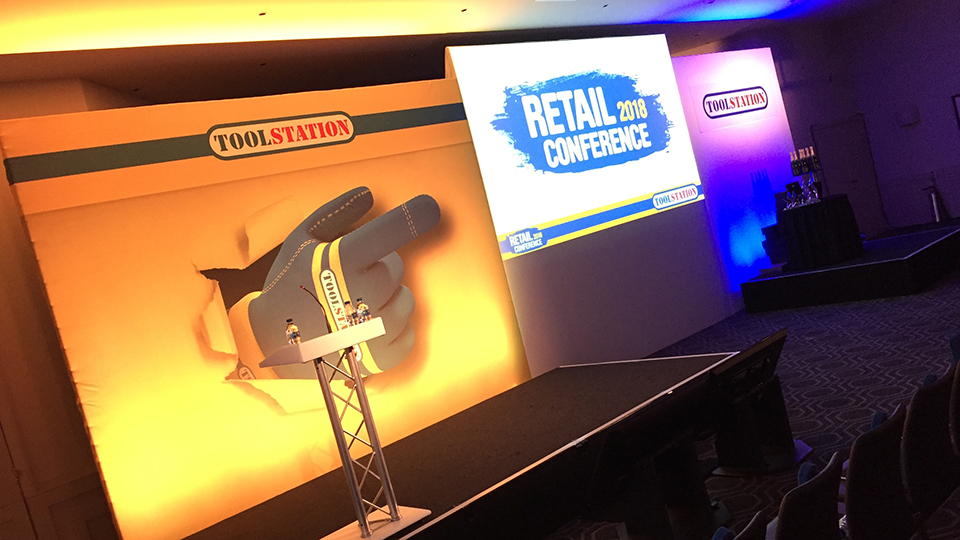 Toolstation Conference 2018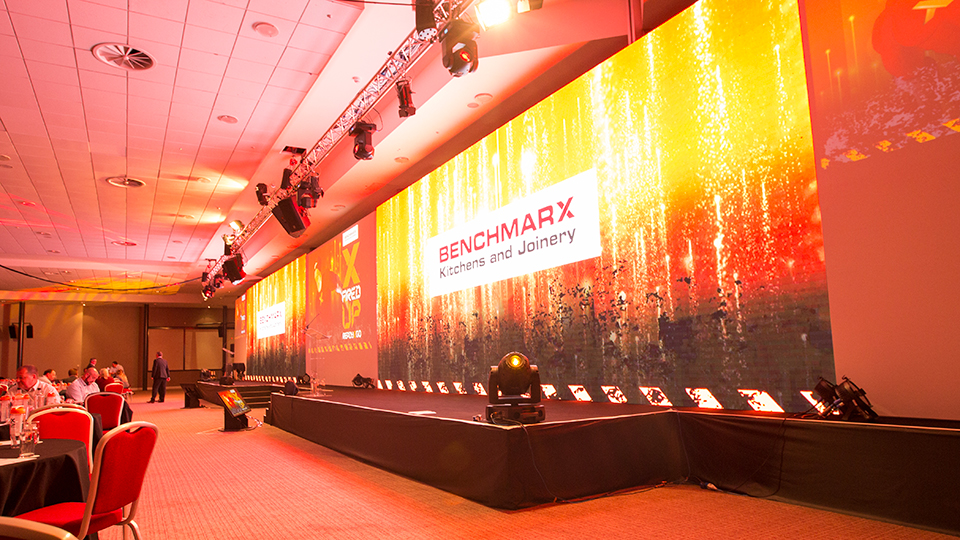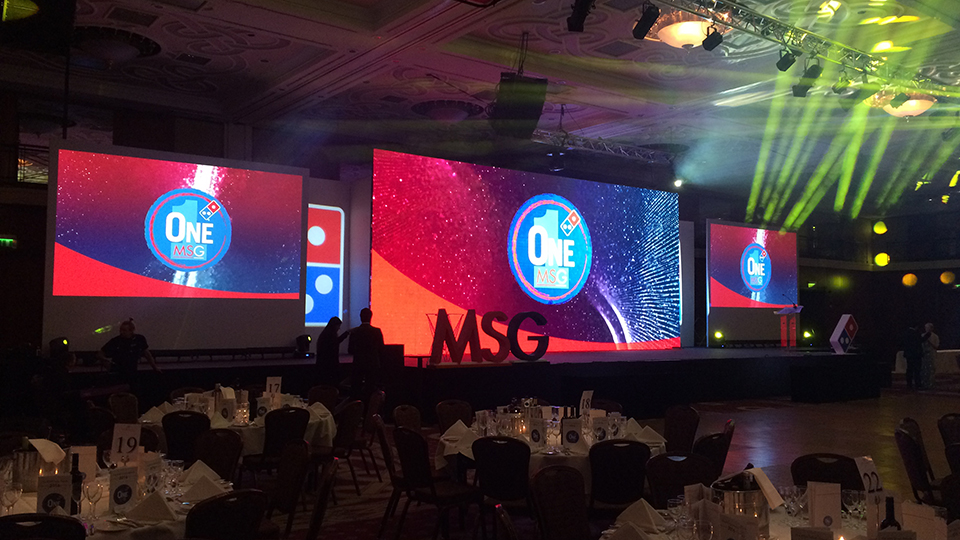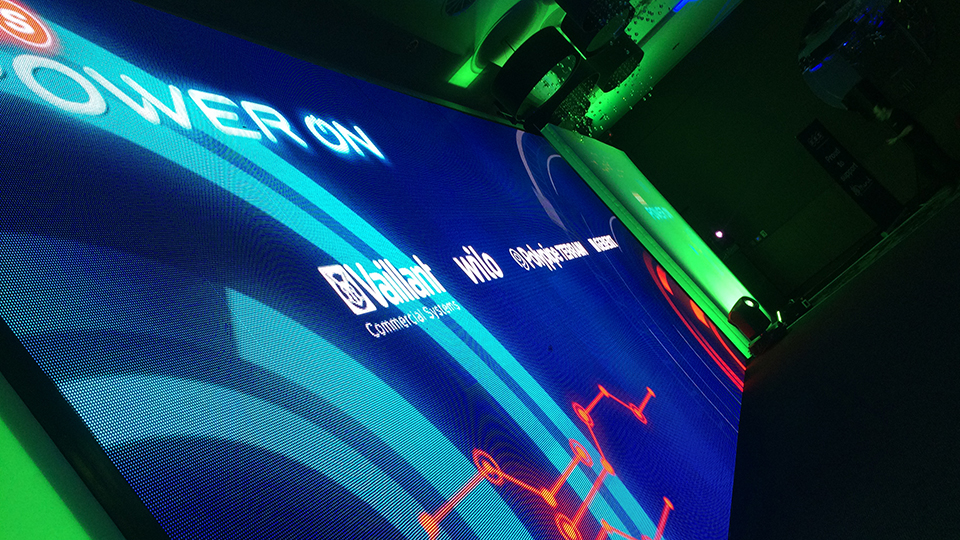 BSS Conference and Awards 2017
Keyline Conference and Awards 2017
Kimpton Clocktower Hotel, Manchester
TAGS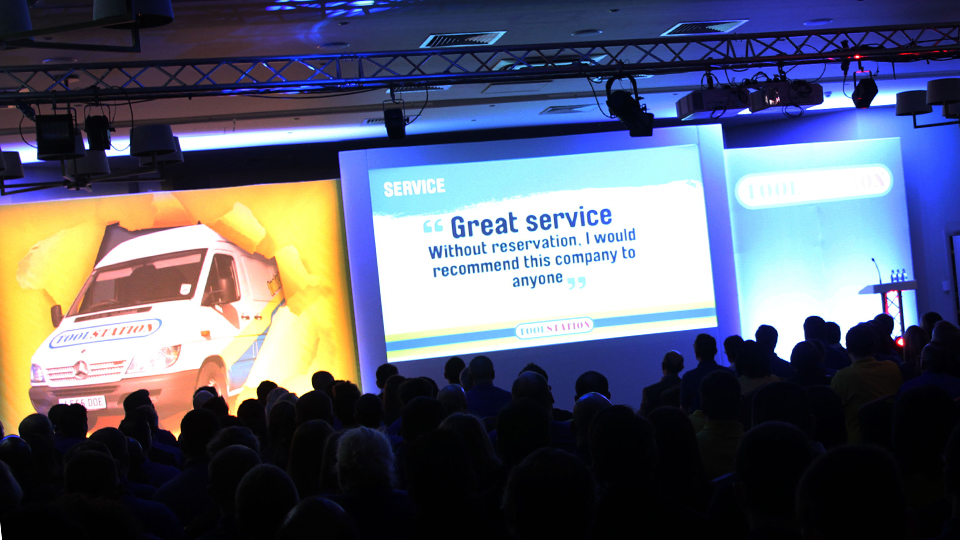 Toolstation Conference 2017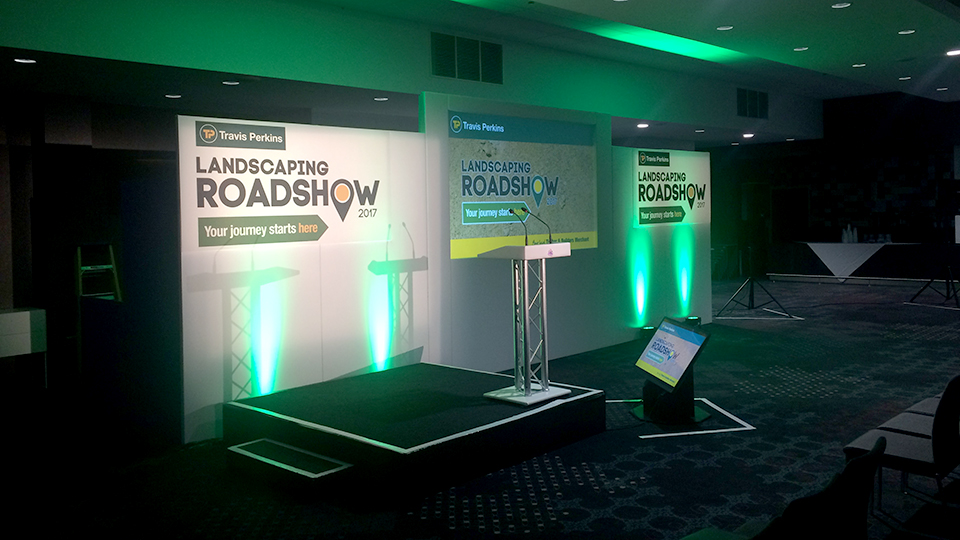 Travis Perkins Landscaping Roadshow 2017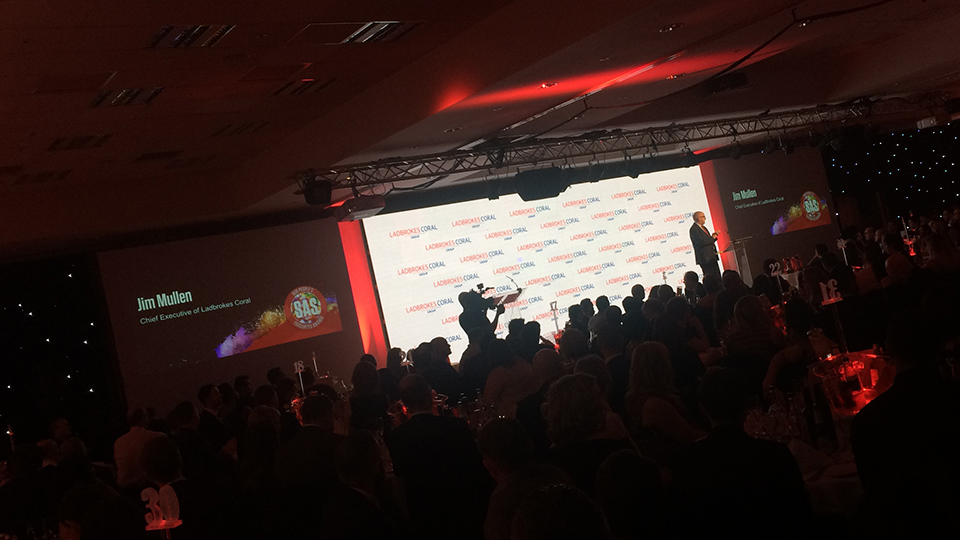 Ladbrokes Serious About Service 2016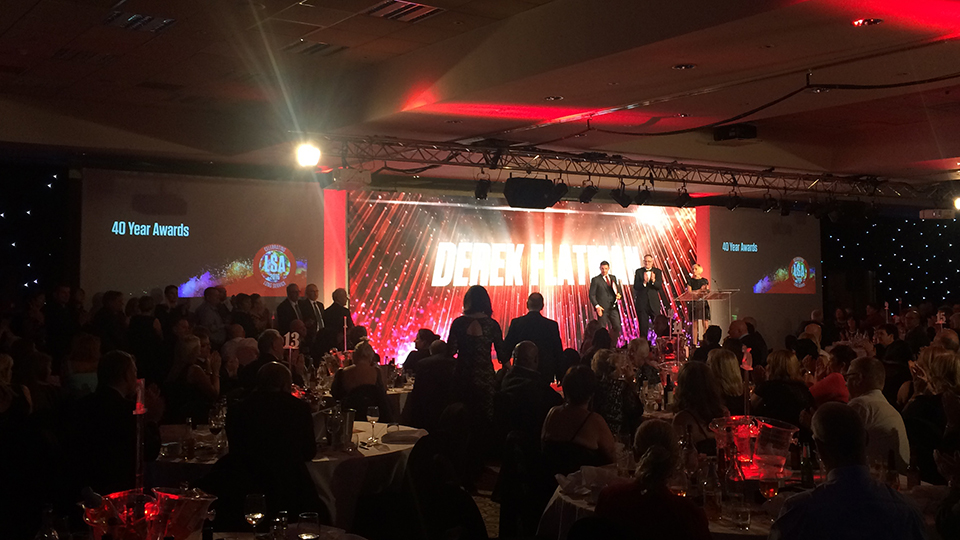 Ladbrokes Long Service Awards 2016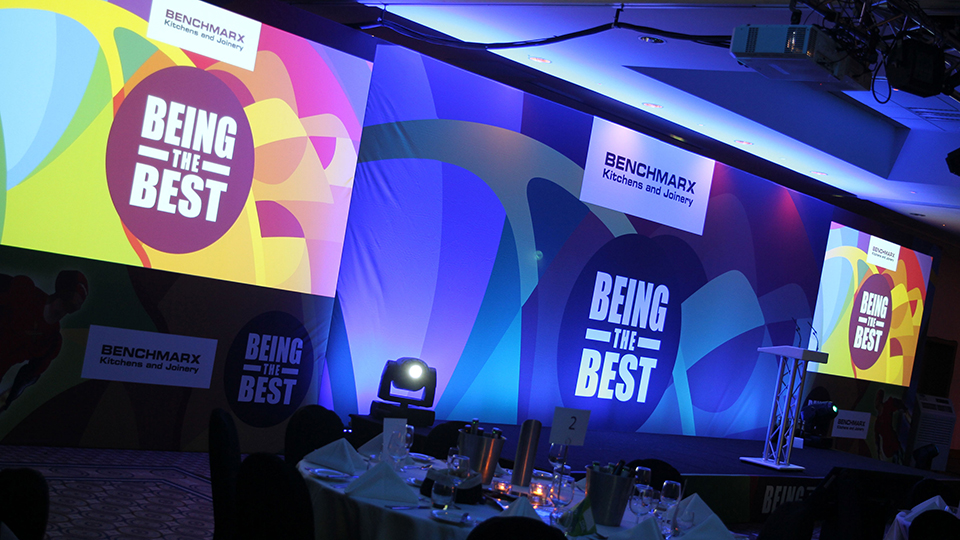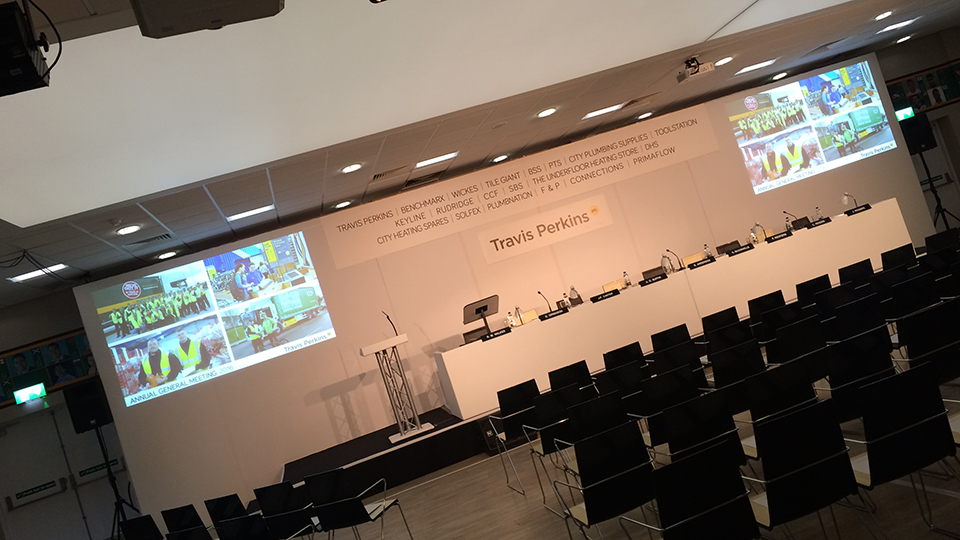 Travis Perkins Group Property and Environment Conference 2016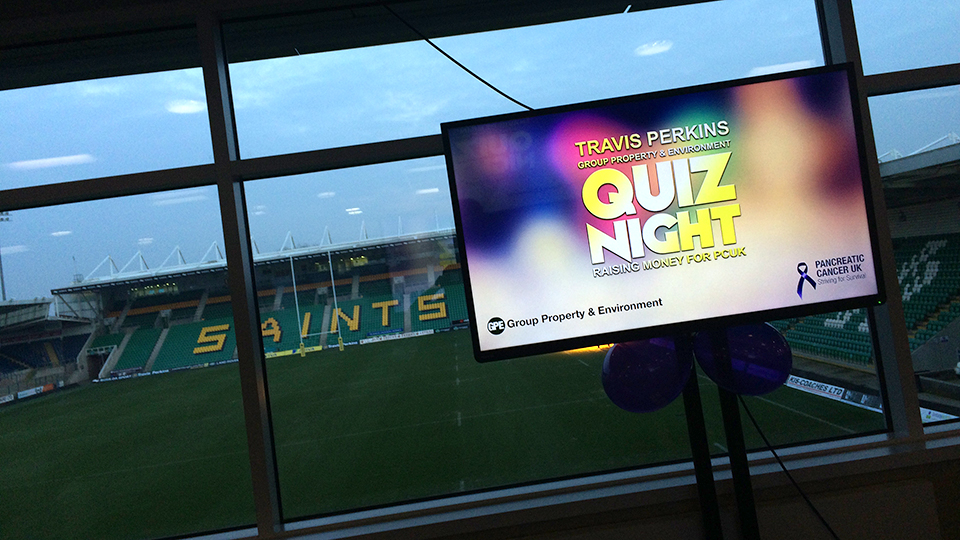 Travis Perkins Group Property and Environment Quiz 2016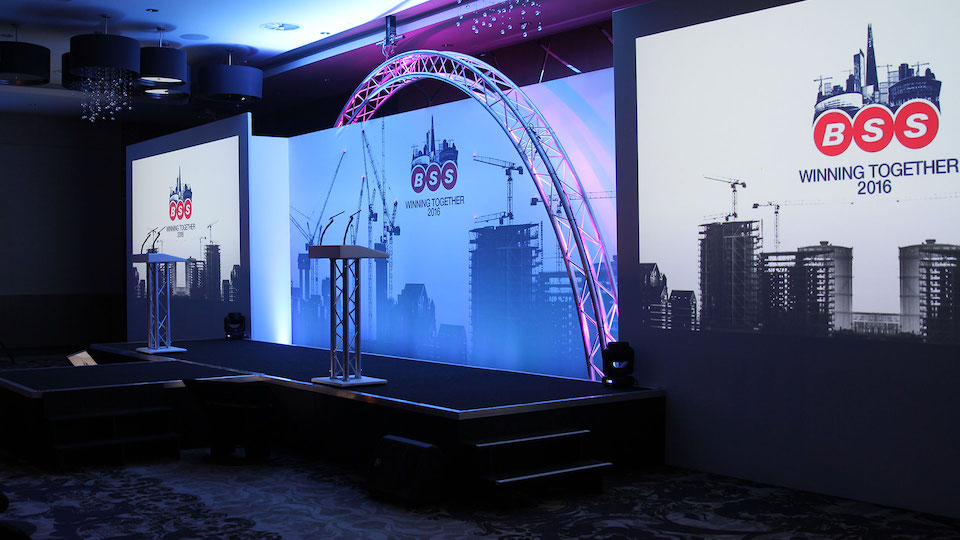 BSS Conference and Awards 2016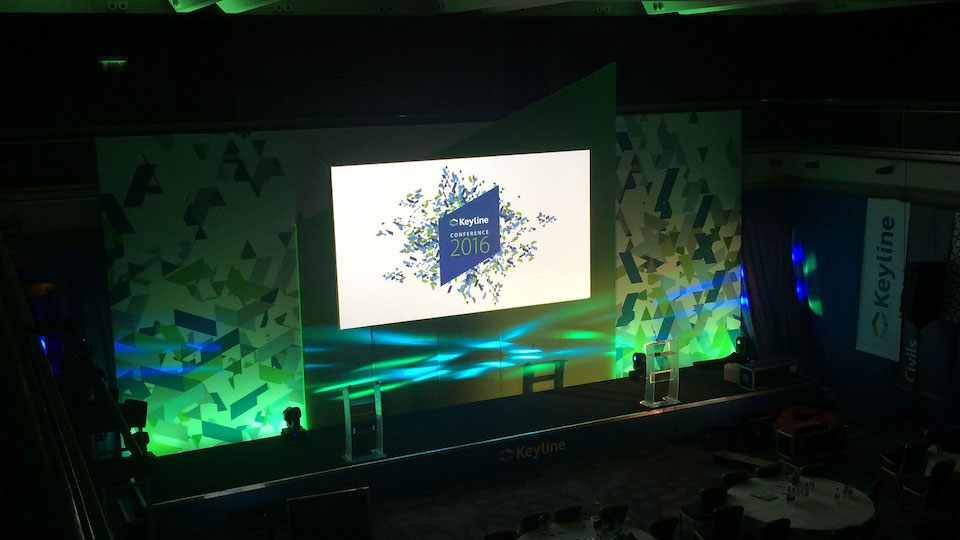 Keyline Conference and Awards 2016
Hilton Brighton Metropole
TAGS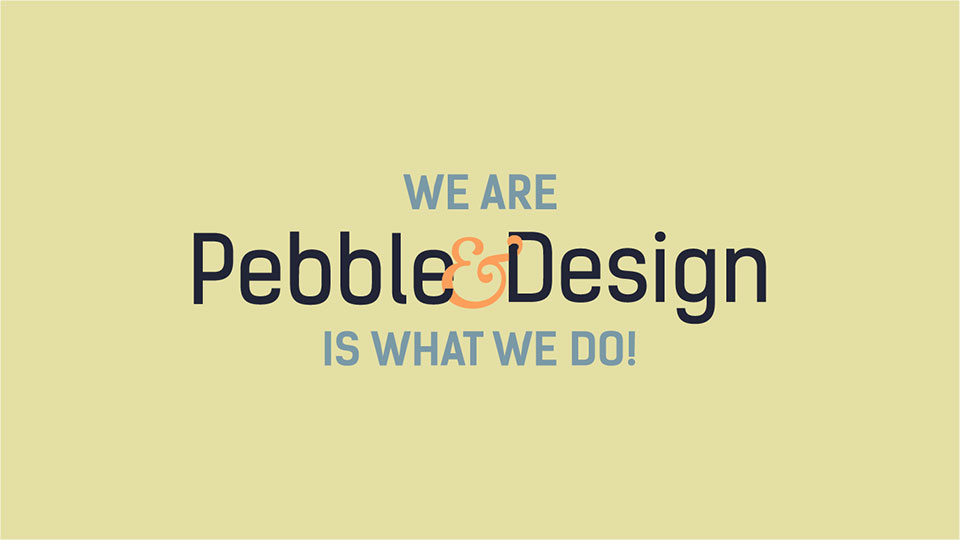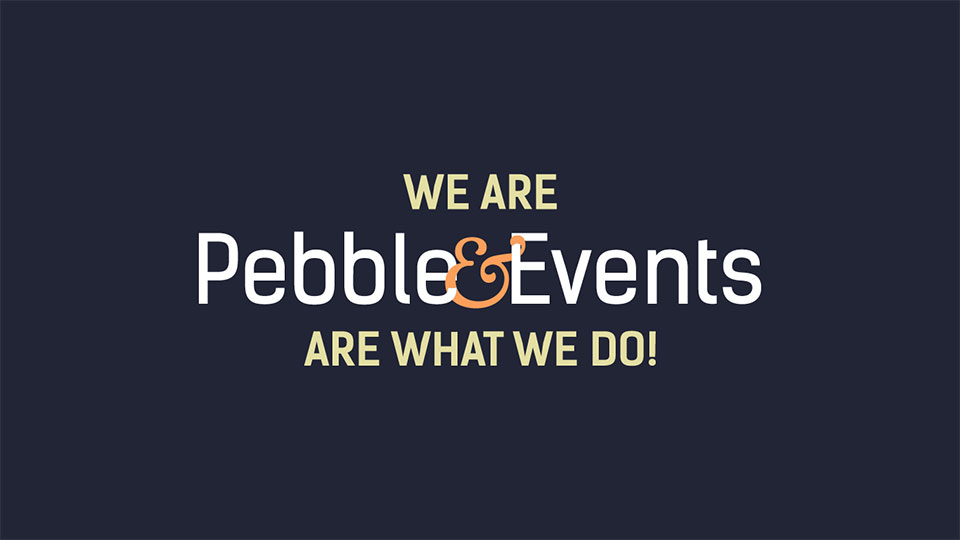 Ladbrokes Serious About service 2015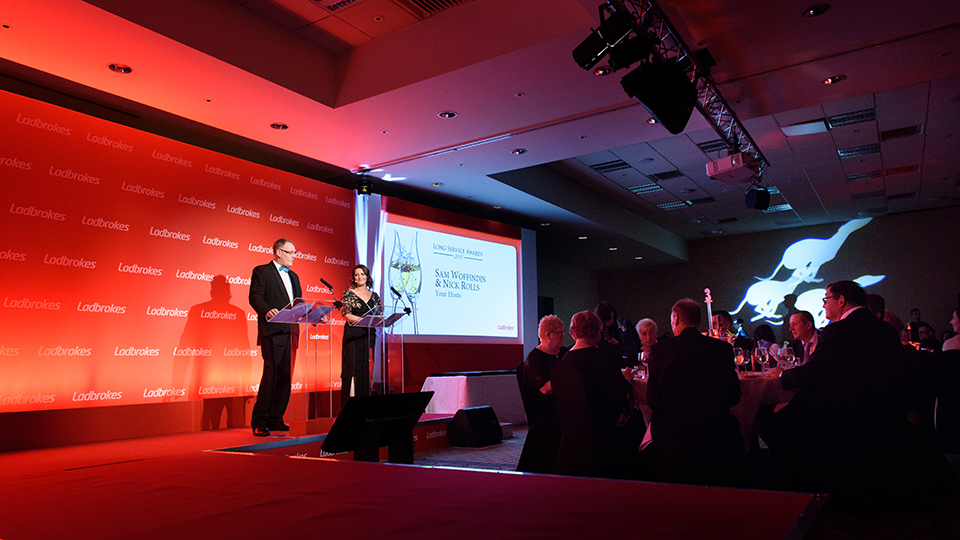 Ladbrokes Long Service Awards 2015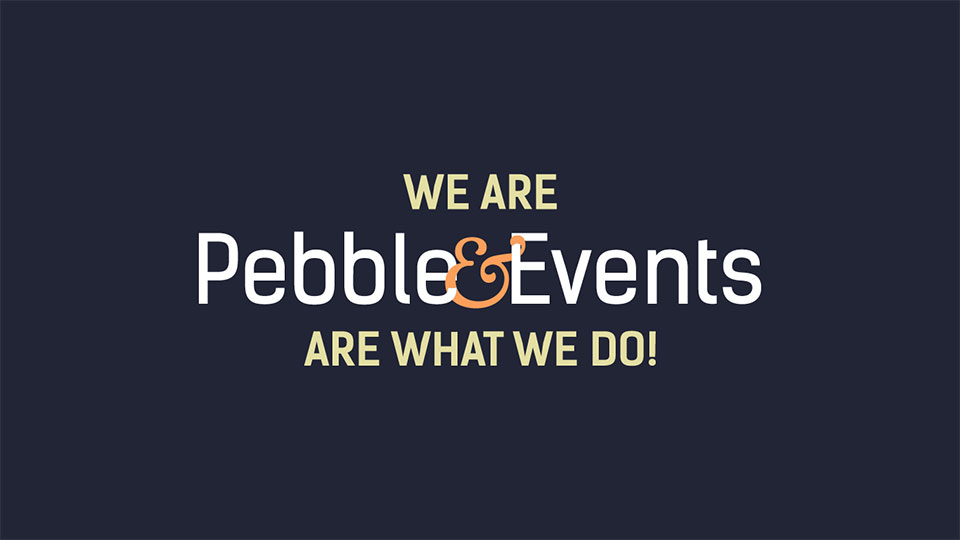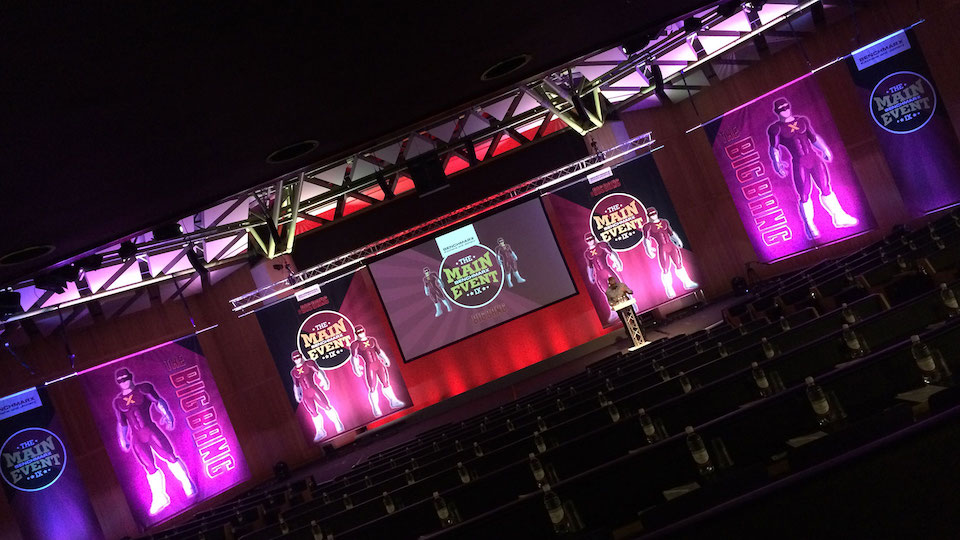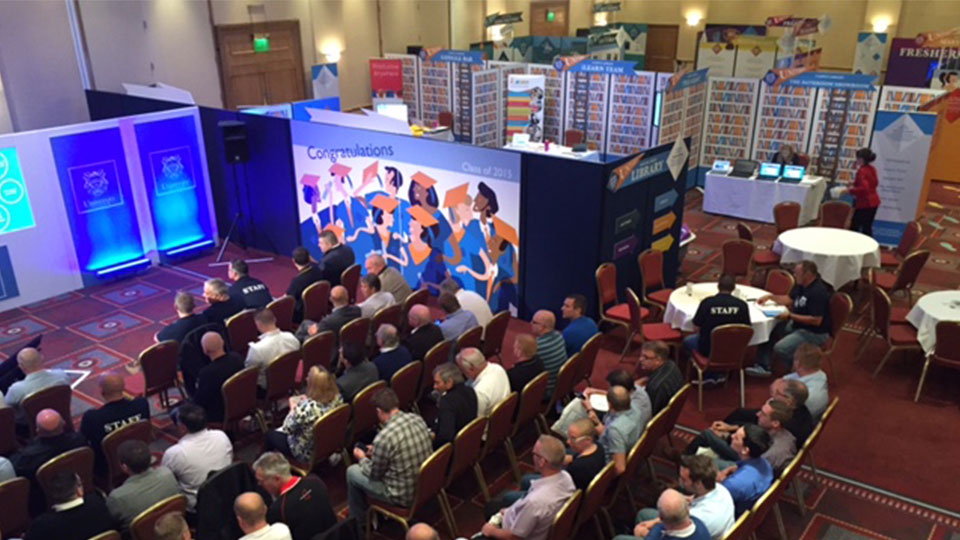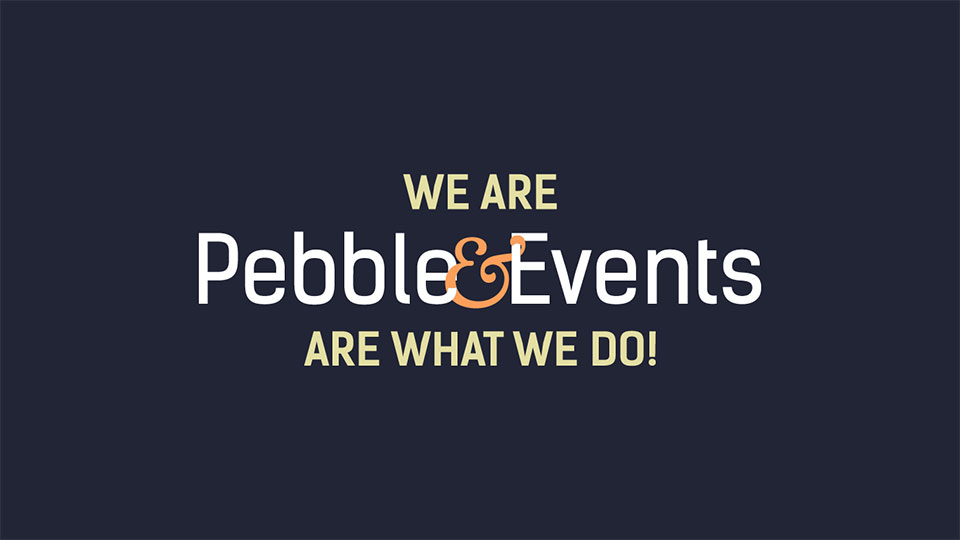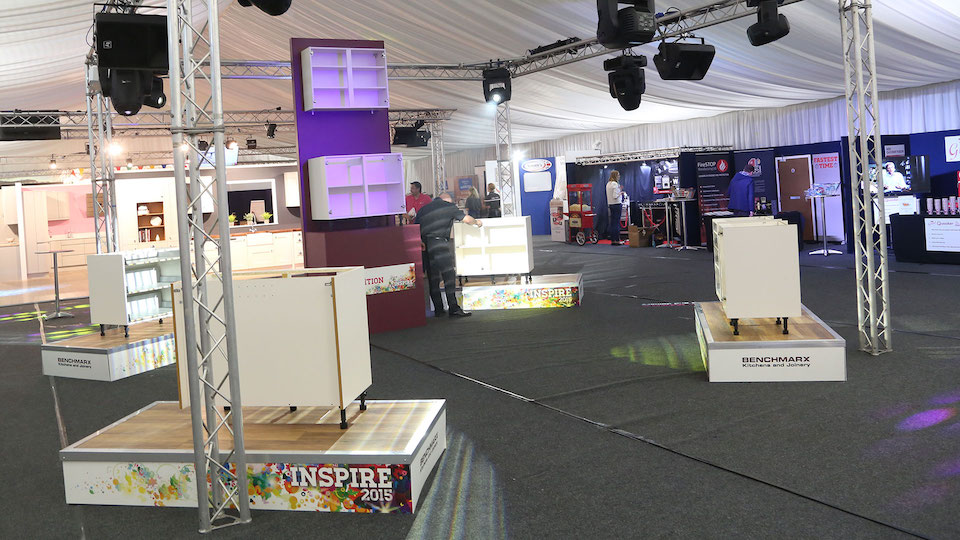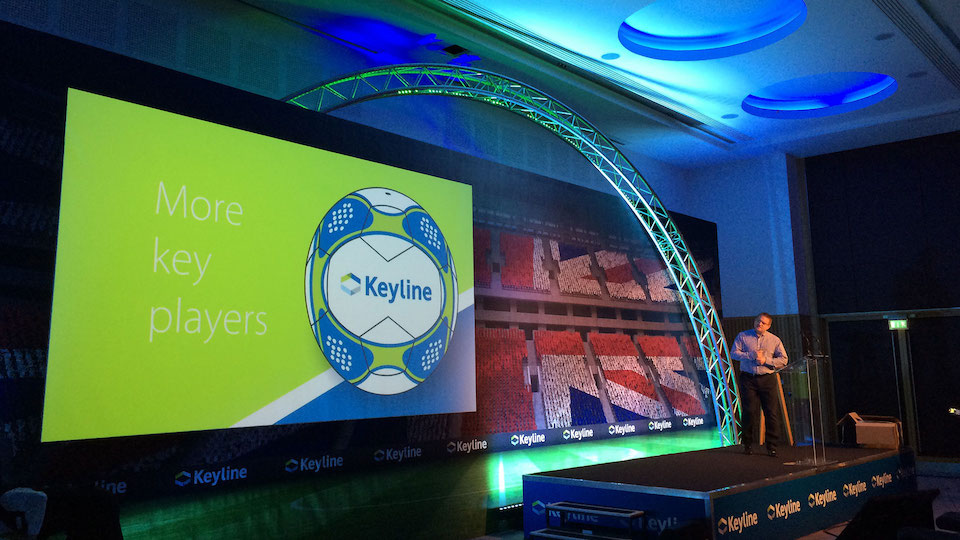 Keyline Conference 2015
St Georges Park, Burton upon Trent
TAGS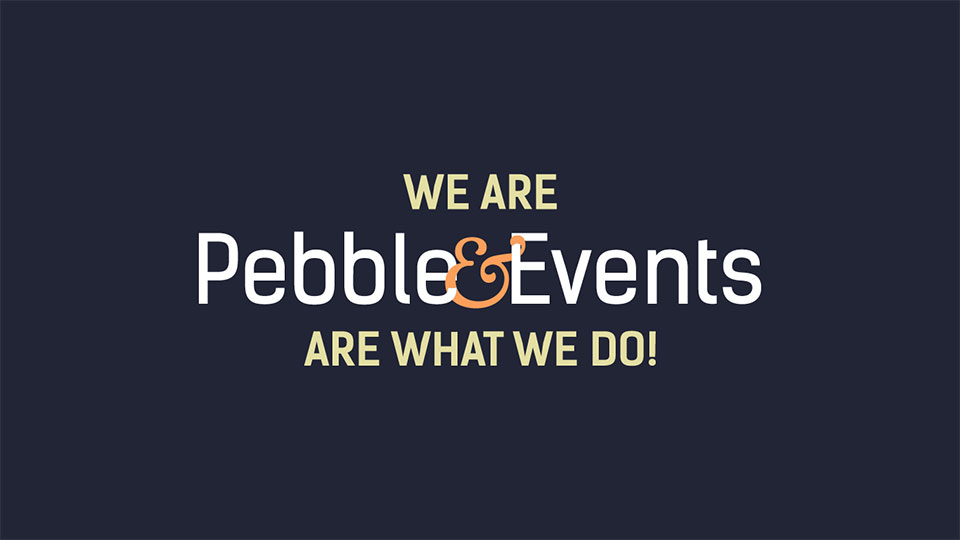 Travis Perkins Business Unit Conference 2015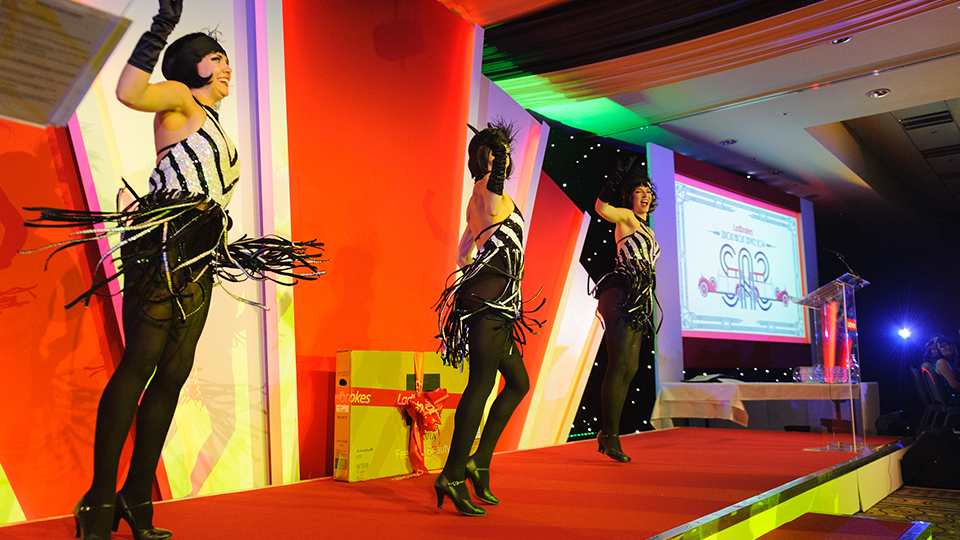 Ladbrokes Serious About Service 2014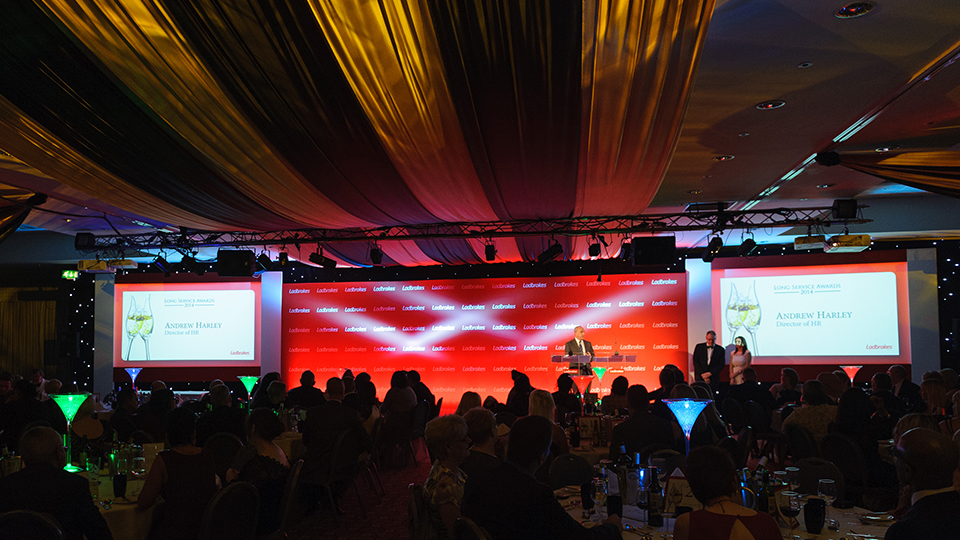 Ladbrokes Long Service Awards 2014
20's themed awards dinner with flappers, tap dancers and art deco style set
TAGS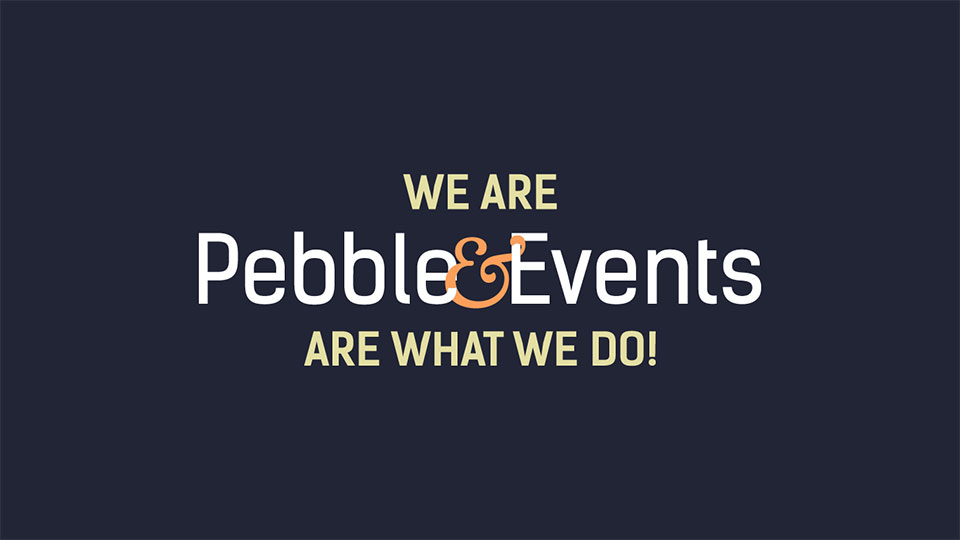 Travis Perkins Group Distribution Driver of the Year 2014
Travis Perkins Group Distribution Driver of the Year awards dinner
TAGS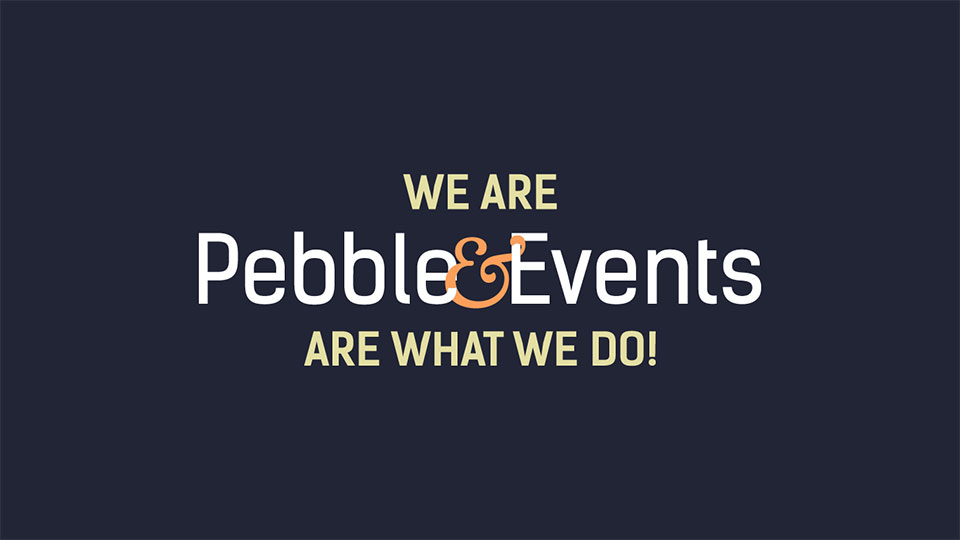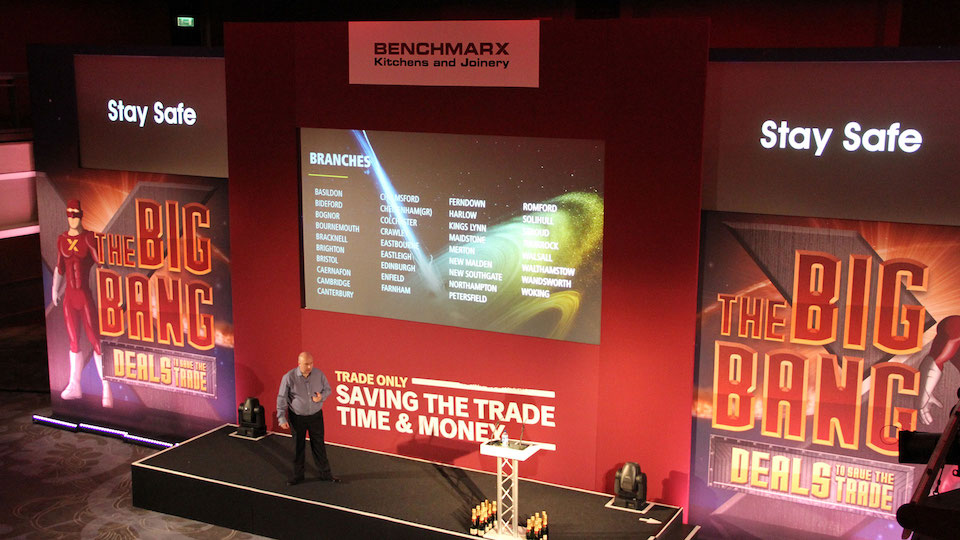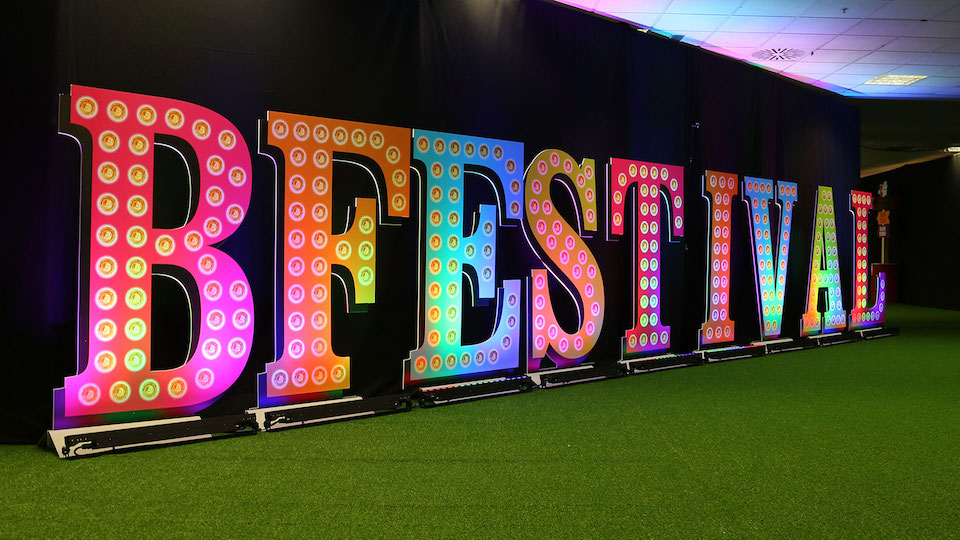 BFestival (Bathroom Roadshow) 2014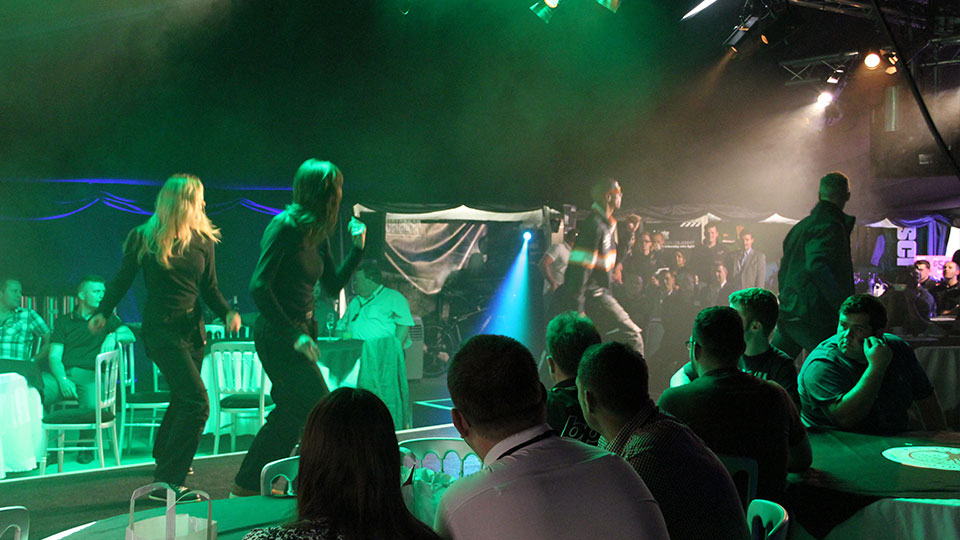 BPT VIP Summer Event 2014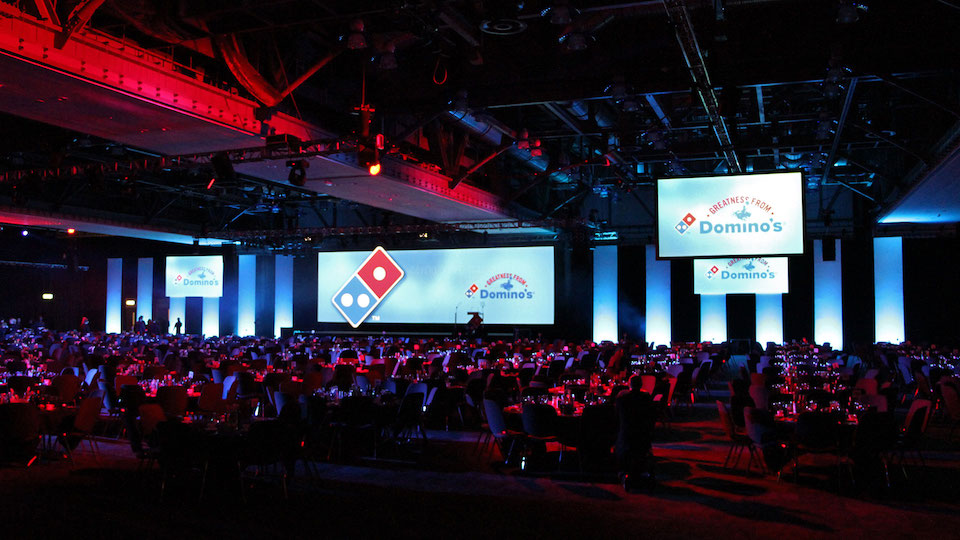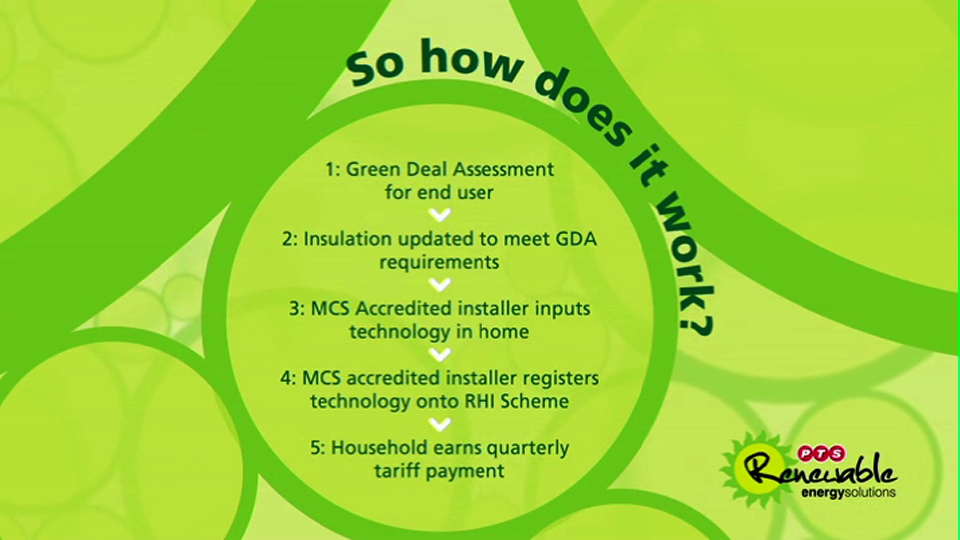 PTS Renewable Heat Incentive